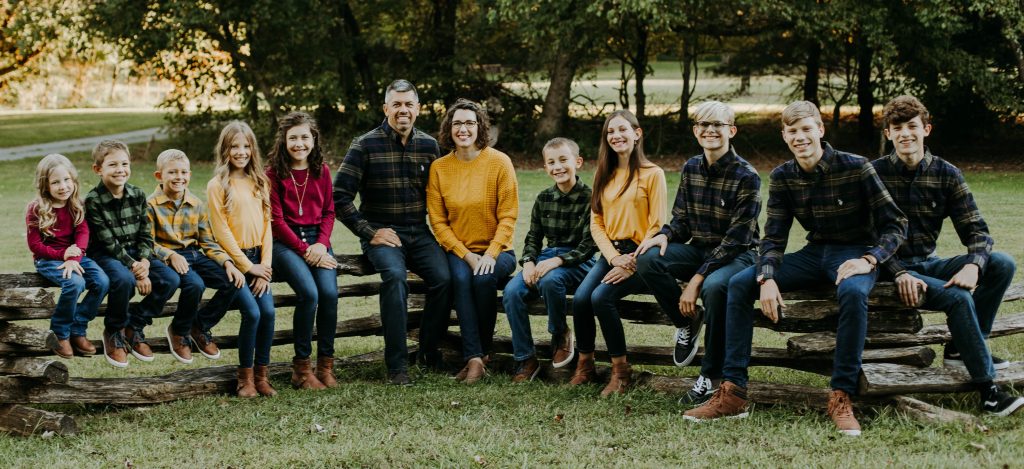 As you can see I love children. The Lord has blessed me with 7 pregnancies and 7 babies, 5 of which were born at home and two in the hospital without intervention. After losing my husband in 2018 I became a single mom for almost 2 years before remarrying and gaining 4 more amazing children, 3 at home and the fourth grown and married. Their mother was also passionate about healthy babies and pregnancy and was blessed with 6 pregnancies and 4 children, 2 born at home and two in the hospital without intervention.
My experiences drove me into books with a desire to learn how to make each next pregnancy and delivery even better. I loved sharing my story in the hopes that it would encourage others… and if you are reading this, my hope is that my story has already encouraged you in YOUR pregnancy journey. I knew I always wanted to be involved with pregnancy/labor/delivery/post-partum, but had many at home and didn't know where it would all fit. In 2021 one of my best friends delivered her baby on Christmas day in my home and when all was said and done the Midwife turned to me and asked if I had ever thought about becoming a birth assistant. I mulled over the idea for about a year and in January 2023 took the first steps down the path that led me here today.
I am currently working through Doula and Birth (Midwife) Assistant Training. Lets define these two so you can understand each one and it's function:
Doula: a trained professional who provides continuous physical, emotional and informational support to their client before, during and shortly after childbirth to help them achieve the healthiest, most satisfying experience possible.
Birth (Midwife) Assistant: A person passionate about assisting the midwife and birthing family through labor, birth, and postpartum. The birth assistant is also known as the midwife's assistant to clarify the primary role of working closely with the midwife. Together they maintain a safe and satisfying environment during a family's transition from pregnancy through the immediate postpartum.
My hope is that through this training, I will be able to offer support to women wanting to experience birth in the most beautiful way possible for their situation.
You may be curious how I can help you as a Doula. My goal is to help walk you through your pregnancy, labor, and delivery with guidance in a place where you feel heard and have a space to declare and curate your hopes and wishes for your experience.
During training I will be working as a volunteer. Once my training is complete, all fees will go towards the work of Steele Haven within our community here in Johnson City.
If you are interested in meeting me and chatting more with me about the services I offer, please fill out my form HERE.
Looking for books and products to use during your pregnancy? Check out my favorites HERE!